We have more than 200 concentrated single TCM herbs. A customized formula is made for each individual's specific needs.
I. Personal formula we prepared:
Based on traditional formulations and each patient's personal situation, we offer personalized herbal formulas.
We use "Xiaoxiao Fang" or "小小方" theory to prepare all kinds of personalized herbal formulas which only require a few grams of powdered medication a day. These herbs are safe and can be drunken as tea everyday as prescribed.  "Xiaoxiao Fang" theory not only uses the specific compositions of herbs, but also use the properties of the herbal combinations to cause energy to raise, descend, and move horizontally in different area of our bodies. These energy movements make it possible for Qi communication between the certain area's cells, organs, and system especially the communication between the head and the feet. In patients with Diabetes, this would mean relieving the dryness of the head to circulate the energy to the colder lower extremities so that they will no longer need to urinate as frequently.  For patients with Asthma, the herbal medication will transfer the extra energy in lung area to the kidney area so that the lungs can breathe easily, and the kidneys will be well balanced. These are just two simple examples of the power of the "Xiaoxiao Fang" — there are many more amazing uses including for COVID-19 & Variants (listed below separately). 
"Xiaoxiao Fang" theory is understood on the cellular level. Dr. Shixiao Zhao has figured out which herbs can open the cellular membrane to allow excess materials usually held within the cell to be let out so that the energy can be circulated and be more evenly distributed. At the meantime, the body get balance efficient and quickly like wind. "Xiaoxiao Fang" can help Diabetes, Hypertension, Asthma, Tumor, Uterine Fibroid, Depression, Common Cold, Tinnitus, Insomnia, Somnolence, Fatty Liver, Cirrhosis, Hepatitis, Hair loss, Pulmonary Fibrosis, Psoriasis, Kidney related diseases, and many more if you can name it.
Personalized herbal formulas cost $10/day, with $5/day discounted price for 65+ elders.
II. Formula pills or ballets:
From GuangCiTang® (广慈堂), a leading U.S. brand of Chinese medicine established since the 1990's well known for its reputation for quality, efficacy, safety, and affordability.  200 pills/bottle, Each bottle costs $15-$30 depends.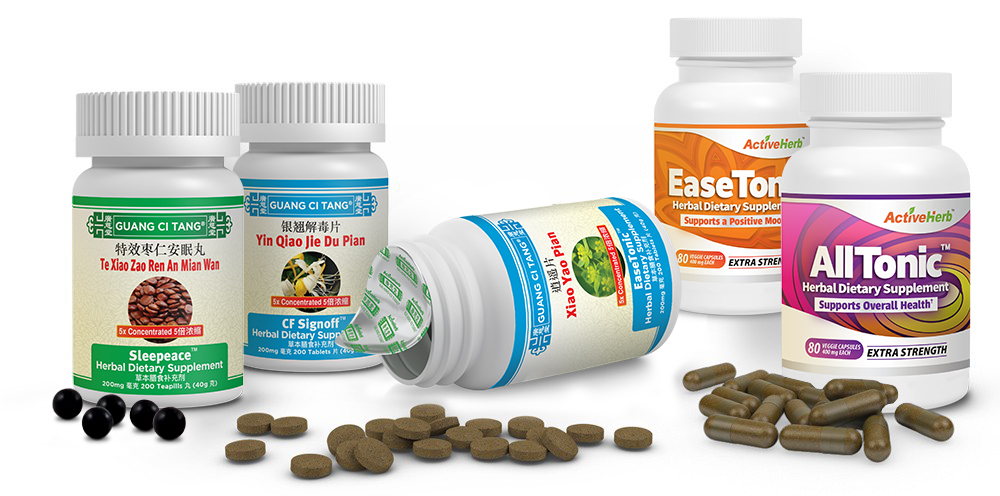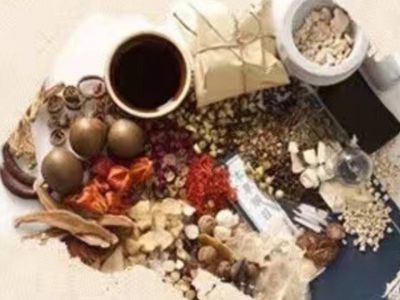 Nature Herb Formulas for COVID-19 & Variants
To help our community to cope with COVID-19 and the Variants, we are offering personalized herb formulas for both the stages of Prevention and Treatment. 
COVID-19 Nature Herb Survey
or
COVID-19 中药辩证问卷
The Prevention herb: helps protect the people who are living in a contiguous environment or who is a senior. The Treatment herb: helps mitigate the symptoms of the disease, such as fever, joint pain, fatigue, loss of smell and taste, sweating, diarrhea, fatigue, light pneumonia and shortness of breath or low appetite returned to normal within 1-2 days. However, we highly recommend the infected patients continue take the prevention formula at least one month to help fully recover. Our herb materials are ready-to-use powders composed of concentrated herb extracts! It's easy to eat or drink. You'll only need one spoon herb extracts (around 1.5 grams) a day for prevention and recover stages! For the stage with syndrome, usually need take two or three times a day with the personal herb formulas. One month Prevention and Treatment herb therapy $300 and offer free text consultation until COVID-19 typical syndrome gone.
The function of our nature herbs works not by directly prevent, inhibit or kill virus but through fine-tune and normalize body Qi and energy so that boost human immunity defense power. So, our herbs can help the patients infected with mutant COVID 19 as well.
For those interested in our Herb therapy, we'll welcome you to telehealth consulting with us, beginning with filling in the 
COVID-19 Nature Herb Survey
.
We will generate a personalized herb formula within two days using all of the health information you provide. Examples of health information include photos of the Tongue, appetite, bowel movement situation, special health conditions such as hypertension and diabetes. The herb formulas contain safe herbs only: DU HUO – PUBESCENT ANGELICA ROOT, PU GONG YING – DANDELION ,SHI CHANG PU – ACORUS ROOT , GUI ZHI – CINNAMON TWIG,XIANG FU – CYPERUS RHIZOME, LIAN QIAO – FORSYTHIA FRUIT,ZHE BEI MU – ZHEJIANG FRITILLARY BULB, SHAN ZHA (JIAO) – HAWTHORN, LIU SHEN QU (JIAO) – MEDICATED LEAVEN, MAI YA – BARLEY SPROUT, BING LANG (JIAO)-ARECA
Click Here to make an appointment